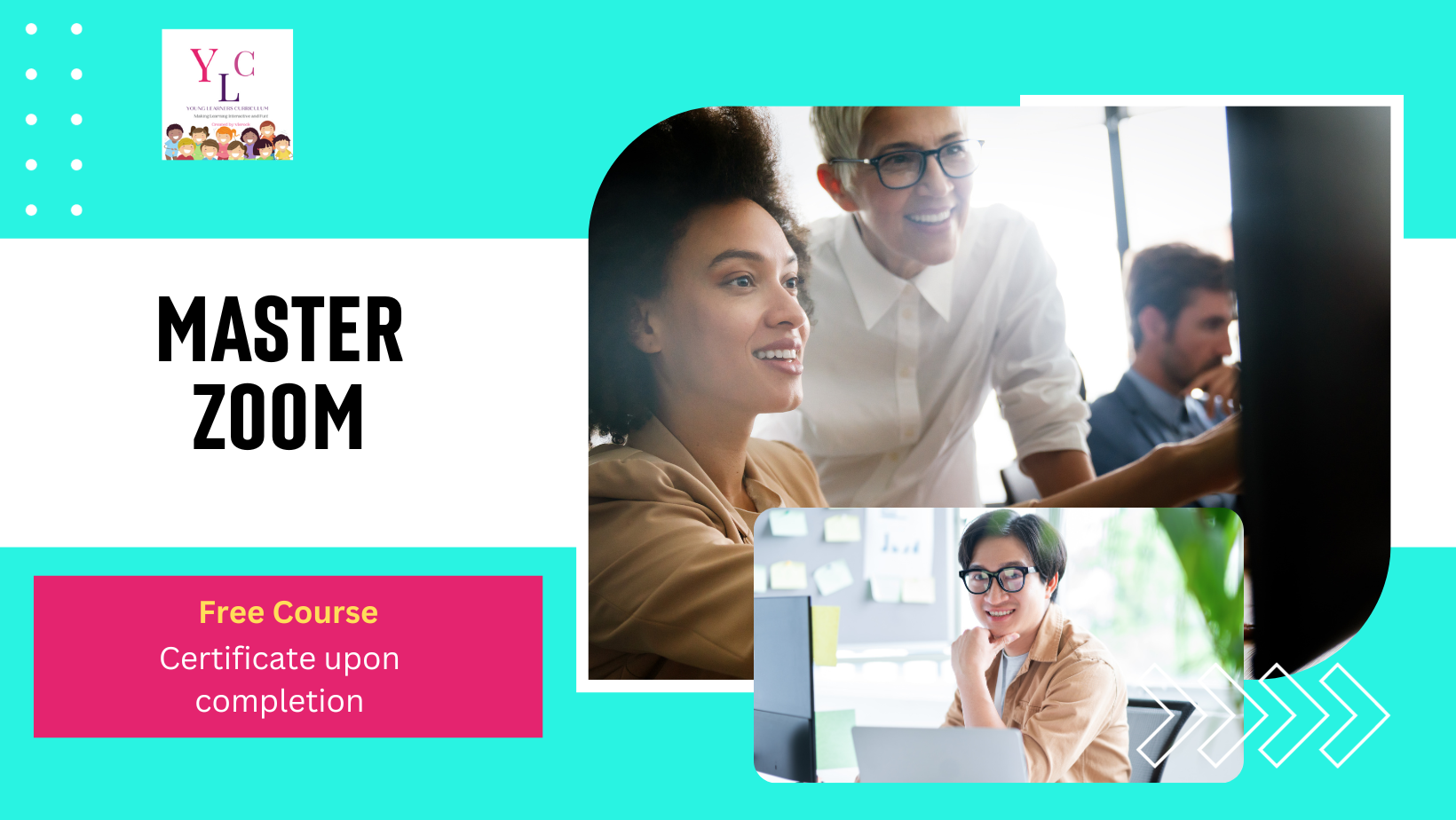 About Course
Are you ready to have Zoom explained in an easier way and also the way I explain it to my own students.
This is what we will cover:A step by step process to understanding how students can Collaboration on how to use Zoom. Explained:
1. Annotation Tools
select tool
text tool
formatting
draw tool
free line tool
highlight tool
diamond tool
straight line tool
arrow tool
double arrow tool
erase tool
circle/oval shape lined
circle/oval shape tool shaded
circle/oval shape tool
solid filled circle/oval shape tool
square/rectangle shape lined
square/rectangle shape tool
shaded square/rectangle shape tool
solid filled square/rectangle shape tool
2. erase tool
3. stamps
arrow
heart
star
x
check mark
question mark
4. spotlight tool pointer arrow with name vanishing pen
5. undo
6. redo
7. format
8. clear
clear all
clear my
clear viewer
9. save as
10. chat
format
add link
add file
add emojii
window shortcut to emojii
11. reactions
12. raise hand
13. captions
14. video
virtual background
select image
select mp4
15. video filters
16. avatars
how to create one
preset ones
17. Audio settings
18. Camera setting
Show More
What Will You Learn?
How to effectively use Zoom to collaborate
Course Content
Let's Learn
Video Presentation, Quiz, and Certificate
Student Ratings & Reviews